Please take a moment to pray for Father Jim. Father is still receiving and looking forward to visitors. However, if you would like to visit Father Jim, please call his cell phone, 309-236-2929. If he is not feeling well enough for a visit, either he or Donna Davis will let you know. Mondays, Wednesdays and Fridays are not good days to visit. Cards can be sent or dropped off at St. Maria Goretti or Mary Our Lady of Peace Parish Offices. The 30th anniversary of Father's ordination will be May 28th, 2018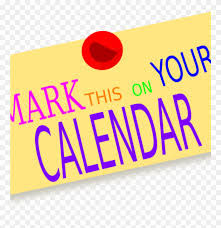 Saturday, March 24, 2018
7:00am - noon
St. Maria Goretti Catholic Church
210 East 22nd Ave., Coal Valley IL
Sign up soon and invite a friend, family member or neighbor to join you in giving the gift of life. Call Dean Martens 
309-798-6366
. Or, if you have a time preference, register online at 
www.bloodcenterimpact.org
.
St. Maria Goretti and Mary Our Lady of Peace Lenten and Easter Schedules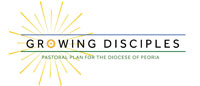 UPCOMING CURSILLO & TEC WEEKENDS
Men's Cursillo, March 15-18, 2018
Women's Cursillo, April 19-22, 2018
Boys' T.E.C. (Teens Encounter Christ) Weekend, April 7-9, 2018
A Cursillo is an opportunity to build a closer, personal relationship with the Lord in one weekend. What better time to do so than during Lent. If interested or have questions, call:
Deacon Chuck or Mike Breeden: 309-799-8109
Nancy Robison at SMG Parish Office: 309-799-3414
We find it hard to find the words to say how glad we are that you are here today. Located in Coal Valley, just minutes south of the Quad Cities International Airport on US150, Saint Maria Goretti is made up of many diverse and talented faith-filled people who try to serve the church and our community through our Christian service.
Please take the time to look and see the many opportunities that are available in our parish.  We are a loving and growing parish that seeks to make Jesus alive and present in our church and community.
We invite you to come explore with us what God is saying to you.  Come celebrate mass with us and join in a ministry.  We would love to have you.
Do you want to learn more? Click here.
Feedback: Let us know what you think of the new website.  Please direct any feedback to smg@smgcv.org.