St. Maria Goretti Church is open for Mass and Communion as follows: Saturdays at 4:00 P.M., Sundays at 10:00 A.M., Wednesdays and Fridays at 9:00 A.M. For those not attending Mass but wanting to receive Communion, please arrive in the parking lot one half hour following Mass time; i.e, 4:30 PM on Saturdays, 10:30 AM on Sundays and 9:30 AM on Wednesdays and Fridays. Because of Covid-19, only 65 attendees (25% capacity) are allowed per Mass. Face coverings and social distancing are required and temperatures will be taken prior to Mass. Dispensation from the obligation of attending Mass in the Church continues. Mass can be seen online at smgcv.org, select the Facebook icon at the top of the page. In addition, St. Maria Goretti Church will be open for quiet visits from 9:30 A.M. until 2:00 P.M. on Tuesdays, Wednesdays and Thursdays. Feel free to stop by for prayer time or a rosary. Please use the provided disinfectant to wipe down the pew before you leave. Thank you.
---
A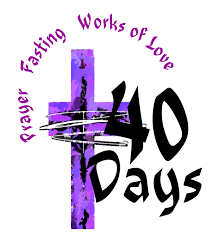 sh Wednesday:
17 February 2021 - 9:00 A.M. at St. Maria Goretti, 5:30 P.M. at Mary Our Lady of Peace
Stations of the Cross:
Every Friday following 9:00 A.M. Mass at St. Maria Goretti
Every Wednesday at 6:00 P.M. at Mary Our Lady of Peace
Regulations for Lent and the Easter Triduum
- Everyone 14 years of age or over is bound to abstain from meat on Ash Wednesday and all the Fridays of Lent.
- Everyone age 18 through 58 is bound to fast on Ash Wednesday, 17 February 2021 and Good Friday, 2 April 2021.
Fast and Abstinance allows only one full meatless meal. Two other meatless meals may be eaten but together should not exceed one full meal. Eating between meals is not permitted. Liquids, including milk and fruit juices are allowed. When health or ability to work would be seriously affected, the law does not oblige. To completely disregard the law of fast and abstinence is a serious matter.
---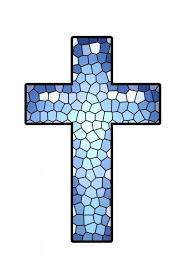 In Happy Moments, Praise God.
In Difficult Moments, Seek God.
In Quiet Moments, Trust God.
In Every Moment, Thank God.
WARNING ABOUT RISK ASSUMED BY PARISHIONERS: While our parish staffs will attempt to take appropriate precautions consistent with the advice of public health authorities, parishioners and guests should understand that they assume the risk of contracting COVID-19 anytime they enter a public space since such precautions do not eliminate the risk of infection.
COVID Checklist
Online Catholic Masses
Mass-Online.org
ewtn.org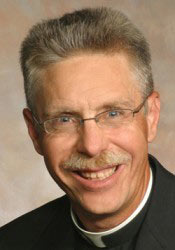 The Diocese of Peoria is made up of 156 parishes and over 55,000 registered Catholic families. There are many ministries and apostolates that the Diocese can offer that we as a single parish cannot. Catechetical training for schools and CCD teachers, recruitment and training of priests, medical care for retired priests, ministry to our students on college campuses, evangelization, administration of many of the details of parish finances...these are just a few of the many services we receive from the Diocese of Peoria. Your support, in prayer and through your sacrificial gift, make it possible to provide these services. Any funds received above our goal are returned to our parish.
OUR 2020 ADA GOAL: $32,001