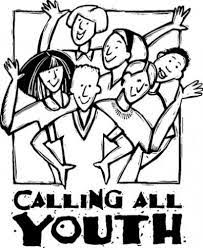 St. Maria Goretti Parish is seeking one high school student to represent our youth on the Parish Council, Please consider joining the Council to have a voice and a vote in the agendas and decisions of the Council. Council member terms are three years, but a student on the Council may need to conclude their term if high school graduation occurs before the three-year term has ended. Our Council members are Mark Fennell, Emil Maslanka, Annette Mears, Patti Jo Brown, Lorrie Polesky (Secretary), Connie Fink, Robert Nunley, Maureen Bennett (Vice President), and Randy Jaminet (President), and Father Ego. Please contact any of the Council members if you are interested in becoming our youth representative on the Parish Council.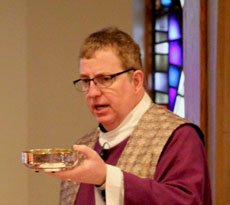 Fr. Jim's Memorial Dinner
A memorial dinner will be held on Sunday, 16 September 2018 from 4:00 P.M. – 7:00 P.M. at the Rock in Coal Valley. All net proceeds will go to Fr. Jim's Education Fund. John DeBisschop, Fr. Jim's brother, is the administrator for the fund, which has been established to help support Fr. Jim's legacy to advance Catholic education and faith in the Illinois Quad Cities. Donations and sign up sheets for the dinner are being held after each weekend Mass at both parishes. A brochure is available at both parishes providing additional details regarding the dinner and your donations.
PLANNING STUDY – ST. MARIA GORETTI
Beginning this month, we are conducting a comprehensive survey of our entire St. Maria Goretti and Seton Catholic family. This planning study will enable us to determine potential support for a major fundraising effort. If our faith community chooses to move forward, the study will also provide us with information to prioritize our goals, identify prospective campaign leaders and establish a realistic campaign goal.
Now, we are asking all of you to share your thoughts regarding these plans. Everyone will be receiving a mailing with details on our vision within the next few weeks. We are asking everyone to either participate in a brief interview or complete a survey. The completed mail surveys can be placed in the offertory baskets at the Masses during the month of April or mailed back to the parish office.
After all of this information is compiled by the Steier Group, our development firm, and presented to us, we will make an informed decision on how to address our needs.
We believe that this process is extremely important and we encourage all of you to participate. Your input is valuable as we plan for the future of St. Maria Goretti and Seton Catholic.
If there are any questions about this process you may contact the parish office, Camy Stone or Randy Jaminet.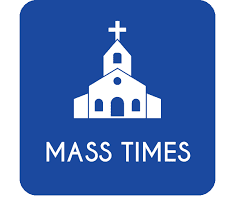 It's vacation season when many of us will be out of town over weekends. Searching for local churches and Mass times is easy using the website called Mass Times. This site provides Catholic Church names, addresses and Mass times of every church in the nation. catholicmasstime.org
We find it hard to find the words to say how glad we are that you are here today. Located in Coal Valley, just minutes south of the Quad Cities International Airport on US150, Saint Maria Goretti is made up of many diverse and talented faith-filled people who try to serve the church and our community through our Christian service.
Please take the time to look and see the many opportunities that are available in our parish.  We are a loving and growing parish that seeks to make Jesus alive and present in our church and community.
We invite you to come explore with us what God is saying to you.  Come celebrate mass with us and join in a ministry.  We would love to have you.
Do you want to learn more? Click here.
Feedback: Let us know what you think of the new website.  Please direct any feedback to smg@smgcv.org.